A discussusion of The Democracy Promotion Paradox
with author Lincoln Mitchell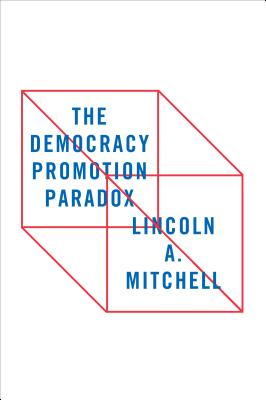 Is democracy exportable? In his new book The Democracy Promotion Paradox (Brookings Institution Press), Lincoln Mitchell raises difficult but critically important issues by probing the numerous inconsistencies and paradoxes that lie at the heart of the theory and practice of democracy promotion. Mitchell draws on his experiences in the former Soviet Union and Eastern Europe, among other regions, to relate democracy promotion to broader questions about U.S. foreign policy.
Thomas Carothers, vice president for studies at the Carnegie Endowment for International Peace, served as a discussant. A Q&A session with the audience followed. 
About the Speakers:
Lincoln Mitchell is a writer and specialist in political development. He has worked on democracy and governance related issues in the former Soviet Union, Eastern Europe, the Caribbean, the Middle East, Africa and Asia. Lincoln writes about US politics as well, serving as the national political correspondent for The New York Observer. He served on the faculty of Columbia University's School of International Affairs from 2006-2013 and worked for years as a political consultant in New York City advising and managing domestic political campaigns. His recent books include Uncertain Democracy: US Foreign Policy and Georgia's Rose Revolution (2008) and The Color Revolutions (2012), both from the University of Pennsylvania Press. He holds a Ph.D. in Political Science from Columbia University.
Thomas Carothers is vice president for studies at the Carnegie Endowment for International Peace. He directs the Democracy and Rule of Law Program and oversees several other Carnegie programs, including Carnegie Europe in Brussels, the Energy and Climate Program, and the D.C.-based Europe Program. He has worked extensively with the Open Society Foundations (OSF), and has taught at Oxford University and Johns Hopkins SAIS. His recent publications include "Democracy Aid at 25: Time to Choose" (Journal of Democracy, January 2015), Closing Space: International Support for Democracy and Human Rights Under Fire (2014), and Development Aid Confronts Politics: The Almost Revolution (with Diane de Gramont, 2013). He holds a J.D. from Harvard Law School.